2017 End year update

Happy Holiday!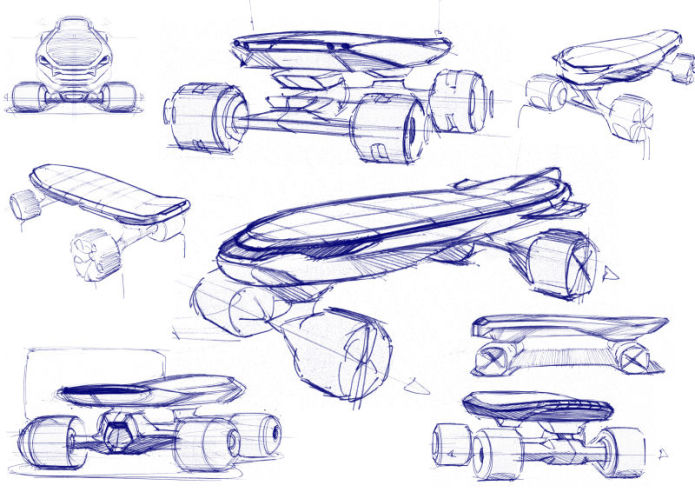 (Concept Sketch – WALNUTT Style)
From all of us here at WALNUTT, we'd like to take a moment to wish you a warm and wonderful New Year full with joy and laughter!
We're sure that you have many exciting things planned for 2018, so do we! This year promises to be the most interesting one yet, and we will provide more features through timely firmware update, making your SPECTRA better than ever before. Also in the coming 2018, we will keep evolving and brining launch new riding experience to you!  To stay up to date on WALNUTT new product and promotion, please sign up in our website (www.walnutt.com).
We are very grateful to have you with us in this RIDE. Many thanks!
Responses to your suggestions
We really like to receive emails with suggestions, appreciate that you are working together with us to create the best eBoard ever, so don't hesitate to write us an email, tell us what do you think about SPECTRA, anything, your story with SPECTRA or any good ideas you come up with it.
In the past week, we have received many feedbacks from users suggesting us to remove the beeping sound, our R&D team is working on that and we will run through some road test to make sure that the change is making it more comfortable to ride. The beeping sound is an alert, since we also need to consider about safety, so it's possible that we can make it as an optional alert when the rider is fully aware of how to ride SPECTRA.
We will let you know if we made it to add into next firmware update.
Firmware Update
Since FW1.3 launched, we can see over a thousand download and update from the system, people love it, however, there are two errors occurred and causing SPECTRA malfunctions, so we immediately pulled the V1.3 firmware down last Monday. After we fixed the bug and solved the problem, the V1.3 firmware and App update are re-submitted and now waiting for the App Store to give green light to be re-published. For those of you who haven't get a chance to update, please be patient, it should be available soon (the approval was delayed by holiday, we hope App Store can finish the review before their New Year break).
Cautious!!!
Please make sure that your phone and SPECTRA are connected through Bluetooth all the time during update, although the theory will tell you that the Bluetooth connection can be long as 10 meters, we suggest you to keep them really close.
Please do not quit the app before the update succeed.
If a disconnection happened anyhow, the FIRST thing to do is to restart your SPECTRA rather than eBoard go, try to reconnect, the guiding system will help restart the update.
Shipment Update
SPECTRA Pro & Advanced Delivery Status:
Majority of our Pro and Advanced customers have received their board and enjoy the riding, we have to say sorry to customers in Canada, and Mexico. For a very long time, we have trusted a logistics company to help us to fulfill Canadian and a few European orders since Sep till now, we heard a lot of feedbacks from them saying that the shipment was on hold by Canadian custom and doing no end inspection for such a long time that is also how we answer your order look up, however few days ago after they failed to provide enough evidence of what they have claimed, we filed a complaint to the local Administration for Commerce.
As seller, we want the product to be delivered to you asap just as much as you do, we deeply understand that choosing a unreliable business partner and provided you bad experience is OUR responsibility full, so by early this week we've made a deal with our US distribution center to fulfill Canadian orders directly from America, the custom clearance paperwork is ready and your board is just waiting to across the border and get to you shortly, I believe all of you have received our message through Indiegogo for new tracking number.
If you happen to receive two product (as early today, the logistics partner provided the file claiming that the product has been sent out to each customer) please keep the later one unpack and let us know through email ([email protected]), and we will arrange the pick up service very soon.
For customers in Mexico, we were struggling finding a way to ship your SPECTRA to you as the local custom has some strict policy on batteries big as your SPECTRA's. You will see a tracking number soon.
For those customer who have not receive their SPECTRA nor a tracking information, please double confirm your email, if you forgot to provide us your contact number, the shipment cannot be made, or if you are outside of the USA and China region, and have not yet purchase the 19$ Non-US and Non-China Fee, for some other cases, please send a email to [email protected]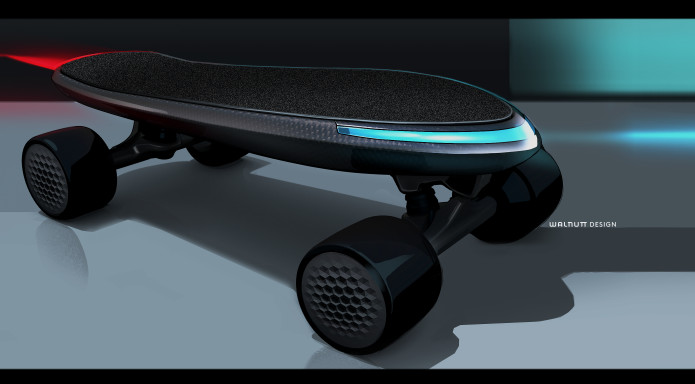 (Concept Design – WALNUTT Style)
SPECTRA Mini Delivery Status:
After a long time waiting, we have made it to ship out all the Mini for users in the USA, you should receive a tracking number very soon (in one or two days).
For backers in other region, the time didn't shift, you can expect to receive your SPECTRA Mini by the end of January or early February. (We are working hard to pull in the ETA, will try to short around a week.)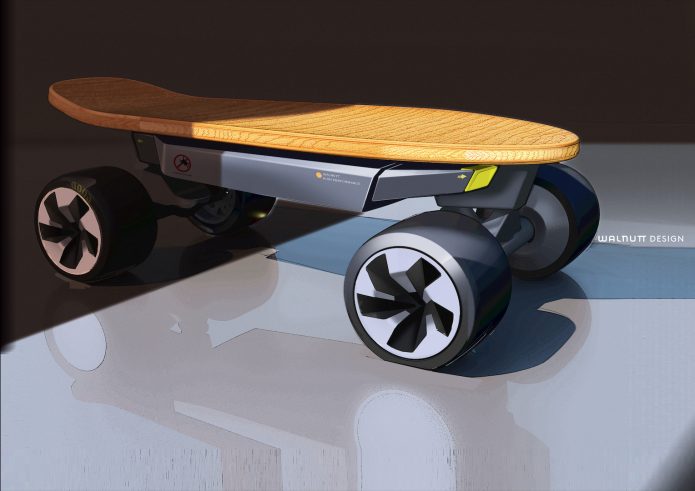 (Concept Design – WALNUTT Style)
SPECTRA Silver Delivery Status:
Worldwide ETA February 2018.
The battery capacity for Silver is definitely beyond the max for airplane shipment, we are still working with logistics provider to find out a way, if you happen to have experience in this global trade and logistics, and can give us some help, please contact us.
Come to meet us in 2018 CES:
Next week, members from Marketing and Design team will pack up to fly to Las Vegas for 2018 CES. We will stay in Los Angeles for few days before heading to the CES, if you happen to live in Los Angeles/ Las Vegas or a city in between of these two cities. Don't hesitate to write us an email, we really would like to have a face to face communication with you, show us around of the place you ride. Let's ride together!!!
Los Angeles – Jan 6th – 7th
Las Vegas – Jan 8th – 11th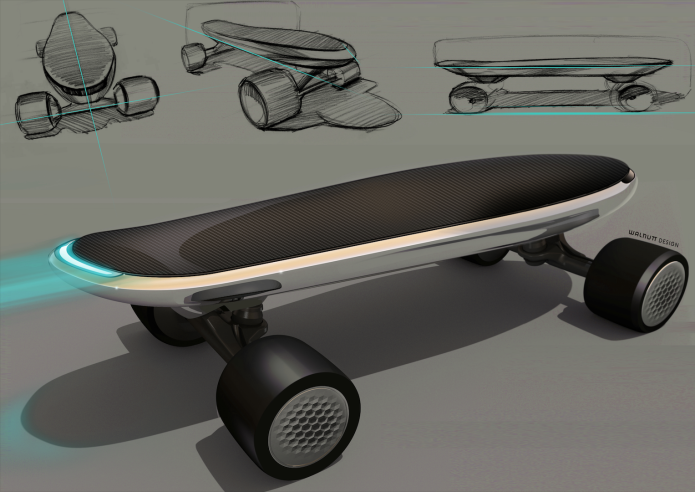 (Concept Design – WALNUTT Style)