Say hello to your customized SPECTRA!

Merry Christmas!
SHOCK NEWS
Spectra Firmware 1.3
Say hello to your customized SPECTRA!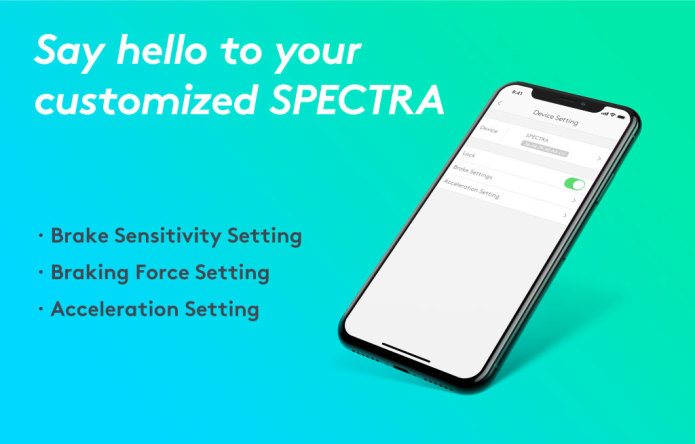 High-anticipated Spectra Firmware 1.3 was just launched carrying the function which allows you to customize your board settings. For quite a while, we receive emails and comments reporting that the braking system doesn't work well or saying that the 3D sensors did not work the way as they want, with a long term in-depth study and a long time road test. Let us introduce Firmware 1.3 to you with pride. (Don't forget to read the other two significant changes at the end)
First you will need to connect your board with the App up to date.
And then you should receive a notice saying that the latest Firmware is available.
Please download and install the Firmware with no any kind of interruption. (This is very important, please stay on the App page and do not let the screen go off)
When the installation finished, turn on the App, press the Gear on the top right corner,
That's where the magic comes, you will find two new lovely setting buttons on the page.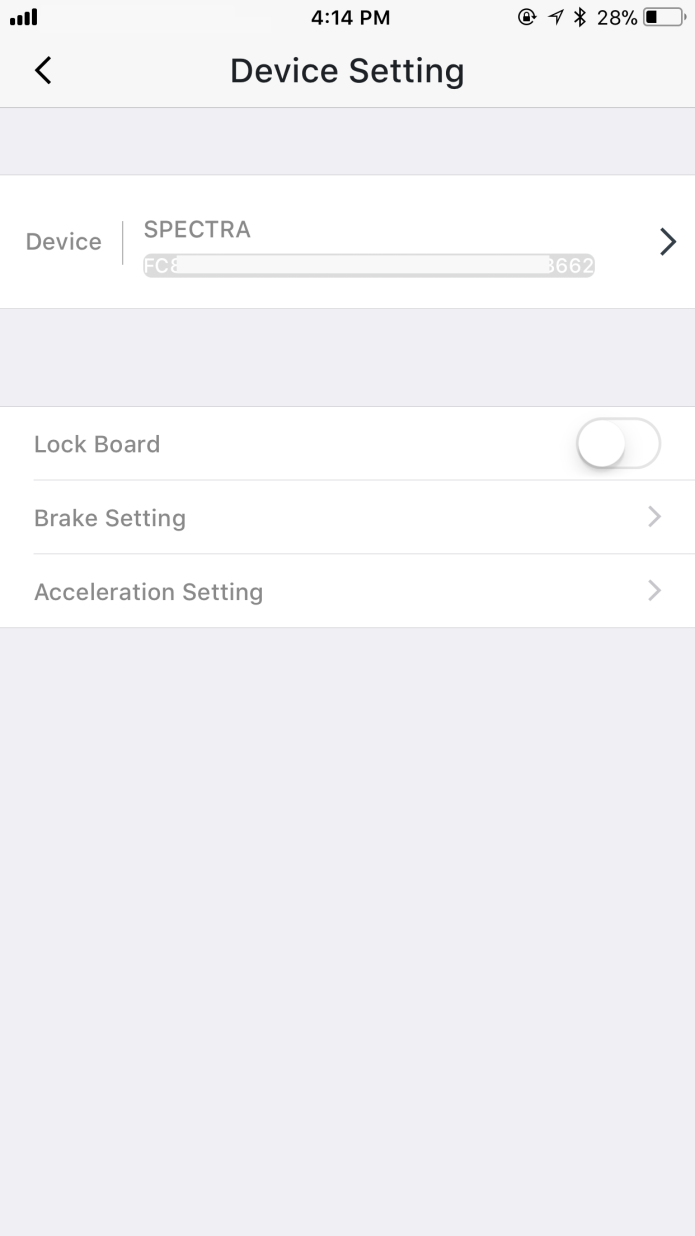 With "Brake Setting", you can change the sensitivity of the brake and the braking force. Under the manue "Acceleration Setting", you will find the place to add start acceleration delay, acceleration power and riding acceleration power.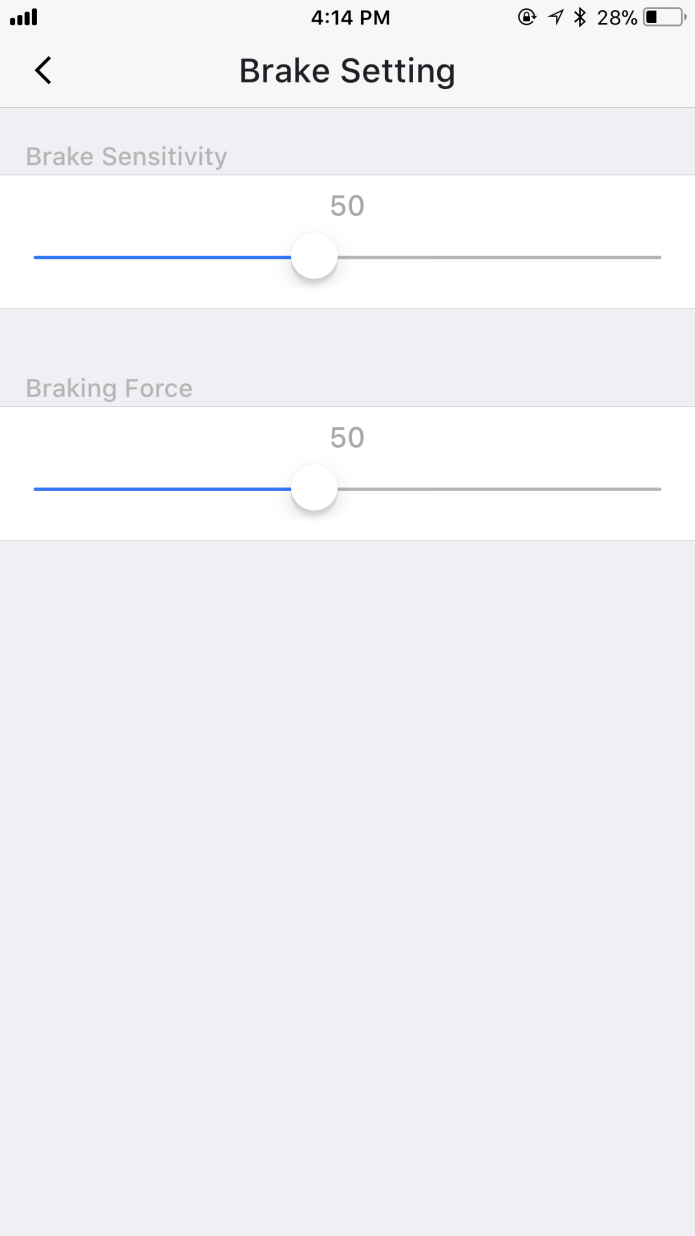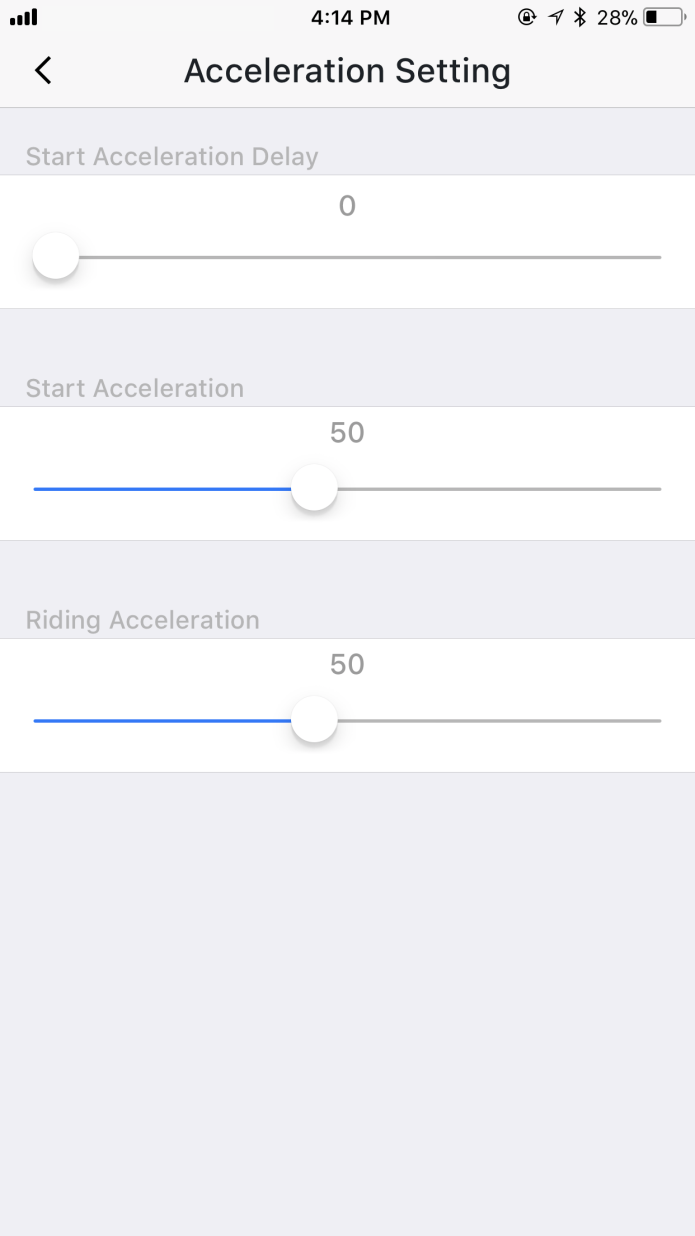 Cautious! You are suggested to start the test with below settings
Brake Sensitivity: 50
Braking Force: 50
Start Acceleration Delay: 0
Start Acceleration: 50
Riding Acceleration: 50
And please change no more than "+/-" 10 only on each item a time, and do the trail in a wide and open area with safe protection.
* The latest firmware also solved the problem of sudden brake when there are incoming calls under the remote mode.
* Enhanced the power regenerating system, when you turn off the board and use is as a normal skateboard, the system won't turn on itself causes sudden brake, instead, it will collect the power for later use. (The conversion rate won't make it to significantly charge the battery, do not rely on it!)
Come to give us some feedbacks, let us know how do you feel with the new firmware.
Shipment update will come later today…