At the beginning of 2019, WALNUTT Technology lights up Times Square with its new product SPECTRA X, showing to the world that Chinese brand owns independent innovation on new travel tools.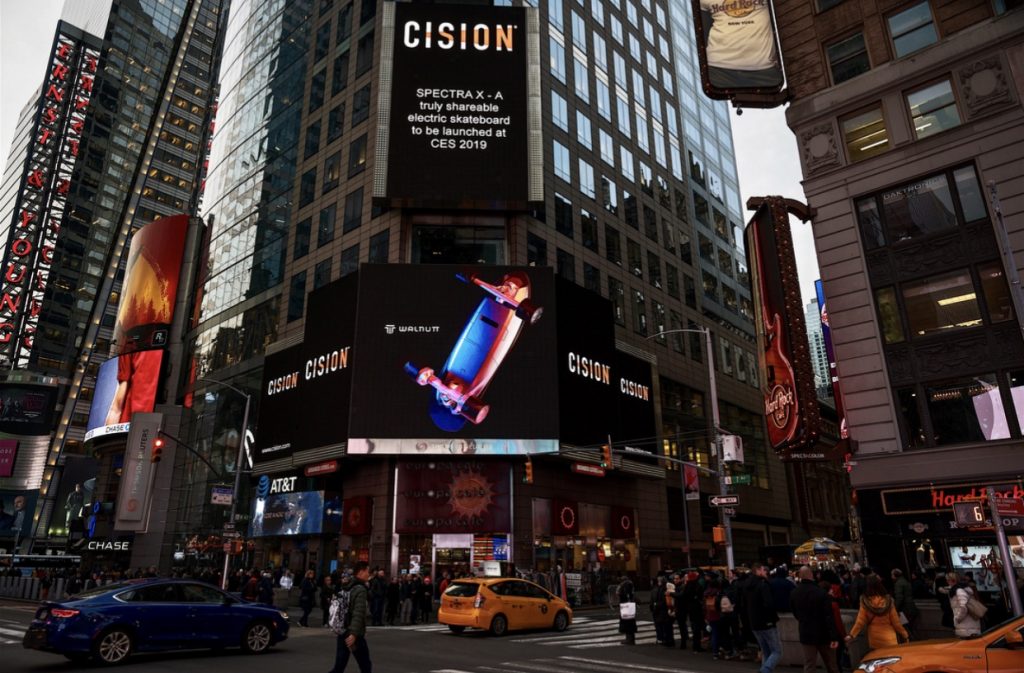 SPECTRA X is the new product that WALNUTT is about to unveil in CES 2019.
On January 8, 2019, International Consumer Electronics Show (CES 2019) was officially opened in Las Vegas.
Walnut Technology (WALNUTT), a design-driven hardware startup, brings the truly sharing economy to electric skateboards, named SPECTRA X – a truly shareable electric skateboard to be launched in CES 2019.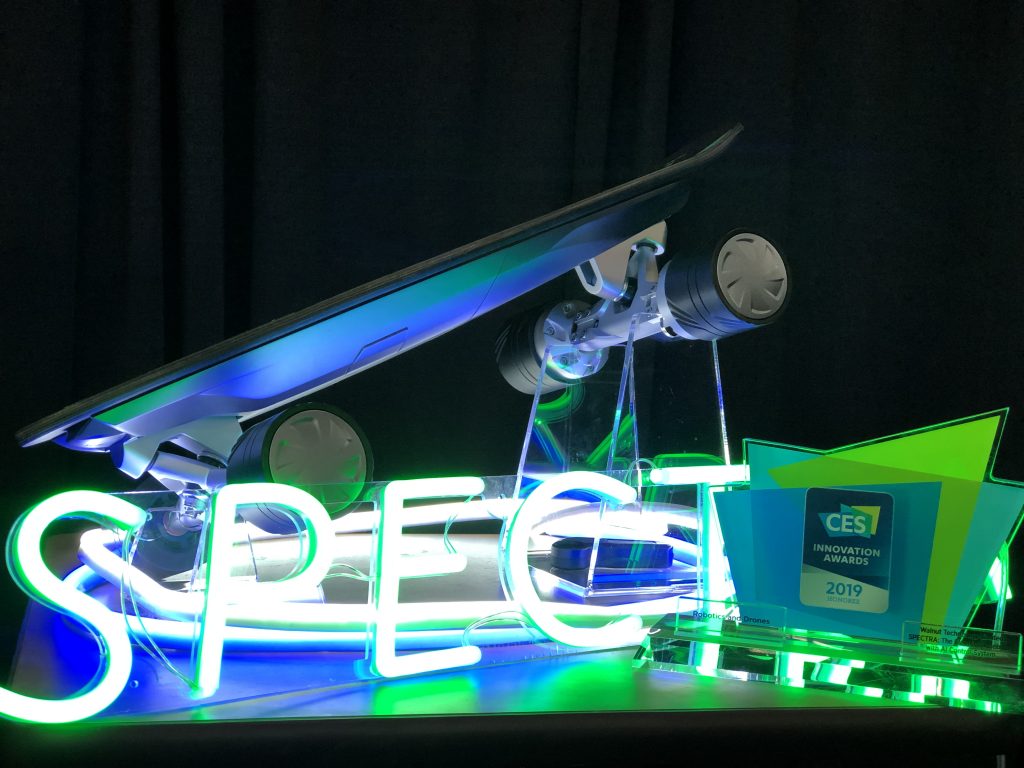 According to the company, the open ecosystem-based solutions use eboard Go APP-enabled people who share the same interests and more people to enjoy the fun of e-skateboarding while fostering an e-skater ecosystem and avoiding the waste of resources or chaotic parking way.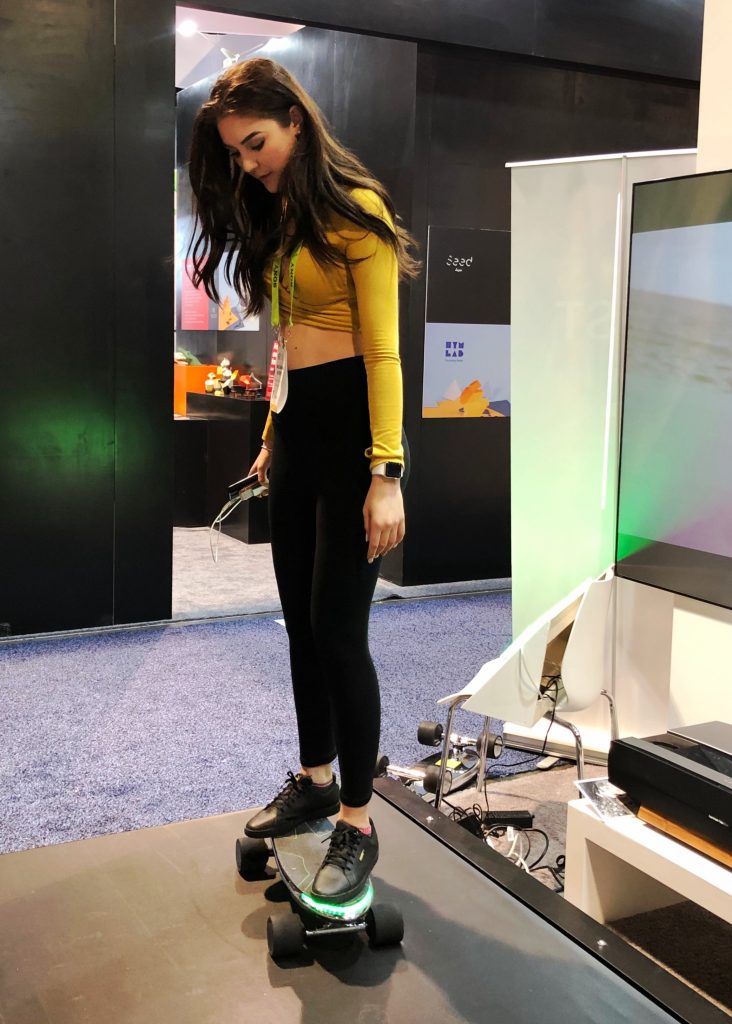 In addition to the sharing feature, SPECTRA X is jam-packed with upgraded functionality. SPECTRA boards offer the world's first 3D posture control. To provide a more enjoyable hands-free riding experience, new sensors in SPECTRA X are lighter and more sensitive than the first generation of SPECTRA. Pushing the overall riding experience to the next level, SPECTRA X offers 3 control modes: body posture, remote control, and the eBoard Go APP.
SPECTRA X also features a IP66 water-proofed body, replaceable rechargeable batteries, and replaceable wheels. The body of the SPECTRA X mold features aluminum alloy with a combination of the maple board and FRP(fiber reinforce plastic) to enhance the toughness and the intensity of the waterproof exterior.